Skilled attorneys with vast experience.
Campbell Barnett is unique among law firms in Pierce County by offering you real estate, probate, estate planning, escrow, family law, appeals, employment law and personal injury advice in one firm. Because our attorneys practice in distinct areas of law – while developing high levels of skill in other areas – we rarely need to go outside our firm when seeking answers and resolving our client's matters. If you do not find the information you are looking for, or if you would like to be connected with an attorney to assist your legal needs please contact Campbell Barnett PLLC.
APPEALS
The end of trial is not always the end of your case. A victory at trial is sometimes followed by an appeal. At other times, it may become necessary to seek to correct a bad result at trial. Whether you are a litigant who needs a fresh perspective on a case or an attorney who needs to associate with lawyers with the expertise needed to present your best case, Campbell Barnett PLLC can help. Our attorneys have extensive experience in handling appeals in state and federal courts.
BUSINESS
Every business needs to rely on an attorney from time to time. Campbell Barnett PLLC has been providing quality legal service to local and regional business for almost 100 years. During that time, our attorneys have worked with businesses, and their owners, to achieve creative and effective solutions for business issues while providing legal support to assist in achieving their goals.
Our attorneys provide counsel to new and established businesses, as well as guide entrepreneurs, in their options of business formation including: corporations, limited liability companies, partnerships, sole proprietors and nonprofit organizations as well as provide guidance for related operating agreements, by-laws, and owner agreements.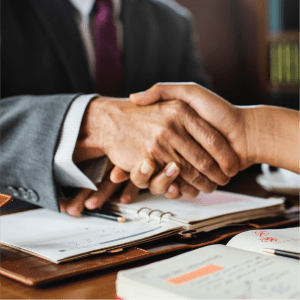 We are proficient in many areas of business needs and counsel on: employee and independent contractor agreements and policy manuals to shareholder agreements, succession planning, business sales, merger and dissolution.
To obtain the best deals for our clients, Campbell Barnett's experienced and skilled attorneys can provide support and guidance for owners selling assets, shares, or ownership interests in addition to negotiating letters of the intent, asset purchase and sale agreements, or stock sales agreements.
COMMERCIAL
As well as a general business practice, our attorneys are experienced in providing service in all areas of commercial transactions. The firm regularly represents creditors, including banks and collection companies in commercial collections ranging from retail collections to the enforcement of complex secured claims.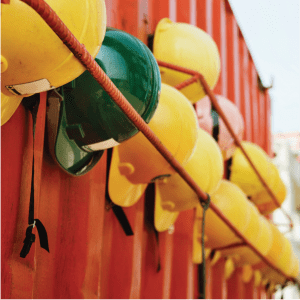 CONSTRUCTION
In addition to negotiating and drafting construction contract documents, our attorneys are frequently involved in construction contract administration, resolution of claims, bid protests, retainage and lien claims. We also actively represent clients in construction arbitration and litigation. Our clients include owners and prime and sub-contractors involved in construction projects including public and private development.
EMPLOYMENT
Our attorneys are experienced in providing guidance to small businesses and individuals regarding employment matters including business counseling, drafting contract, disputes and more.
EMPLOYMENT COUNSELING
We provide employers counseling on important regulatory matters that concern their business's employment policies and practices including: guidance regarding hiring, termination, wage-and-hour, and unemployment claims. Additionally, we counsel employees regarding employment contracts, severance agreement, among other issues.
CONTRACTS AND POLICIES
Our attorneys are experienced in drafting employment contracts, independent contractor agreements, severance agreements, and employment handbooks and policies.
DISPUTES
We counsel both employers and employees in a variety of employment disputes, including wrongful termination and misclassification.
ESTATE PLANNING, PROBATES AND LITIGATION
The firm has an extensive and sophisticated estate planning, trust and probate practice. We handle a wide range of business and tax planning matters for business owners, professionals and nonprofit organizations.  Our areas of practice range from the preparation of simple wills to the design and implementation of family limited liability companies, shareholder agreements, complex trusts and charitable foundations.
In addition, we have experience with estate planning for nonresidents and U.S. citizens with non-citizen spouses. For individuals and married couples, we offer flat rate fees for the drafting of durable powers of attorney, advanced health care directives, community property agreements, and last will and testaments with and without trust provisions. The firm also can assist you in vulnerable adult protection-order matters.
FAMILY LAW
Our firm provides representation of clients in all aspects of family law. With over 60 years of combined family law experience, our family law department has represented thousands of families in the Superior Courts of Washington. We represent parties in divorce or dissolution of marriage proceedings including appearing for you in court at temporary order hearings that address issues like restraints on property, spousal maintenance, division of debt, temporary use of property, temporary parenting plans, and temporary child support orders.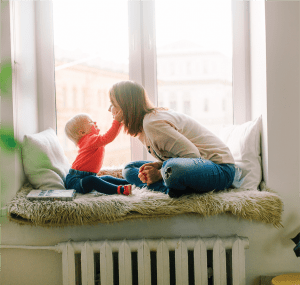 Many of our cases settle prior to trial using mediation or collaborative law techniques. If trial is necessary in your divorce, our family law department attorneys will leverage evidence rules, case law developments, and pretrial motions to obtain the best possible outcomes. If your case is an agreed or uncontested divorce, we can provide you a set low cost fee for your matter.
Family law is much more than initial divorces. We can assist in enforcing your post-divorce court orders, as well as represent parties in modifications of child support, filing or defending contempt of court proceedings, domestic violence matters, and order of protection hearings.
For parties that were married or never married, but with children then entering or enforcing a parenting plan is one of the most critical issues affecting families. We can assist you in how to provide a proper notice of relocation or filing an objection to relocation with the Superior Court. Our attorneys also represent parties in parentage proceedings to establish a legal parent or parents for a child as well as adoptions and step-parent adoptions. Non-parental custody, de facto parentage, and non-parental visitation matters are technical cases which require highly experienced attorneys like those at Campbell Barnett to properly establish or defend against such claims. Committed Intimate Relationships (CIRS) often have cross issues involving real estate or probate matters for which our team can assist you.
ANNULMENT
The term for annulling a marriage is called a "decree of invalidity" in Washington State. Unlike a divorce or legal separation, there are specific grounds which must be proved to the court to qualify for an "annulment." These are set forth in RCW 26.09.040. These include that either or both parties were under the age of consent, a party was still married to someone else, a party lacked capacity to consent to the marriage due to intoxication, incapacitating substances, or mental instability, a party had to marry due to force or duress, or there was fraud in the essentials of the marriage. Even if one of the factors can be proved, the parties must not have voluntarily cohabitated after attaining the age of consent, capacity to consent, cessation of the force or duress, or discovery of the fraud. Decrees of invalidity are rarely granted by the court.
DIVORCE
The legal process for ending a marriage in Washington State results in the issuance of a court order called a "decree of dissolution" not a decree of divorce. Washington State is known as a "no fault" divorce state which means one of the parties must merely state that the marriage is 'irretrievably broken.' An agreed divorce can be entered no earlier than 91 days from the date of filing with the court and service of process on the other party. An agreed divorce does not mean merely that both parties agree that the marriage is irretrievably broken, it requires that the parties agree on every element of the divorce including dividing assets, paying debts, the terms of the parenting plan, the amount of child support or spousal maintenance, and every other issue between the parties. If a matter is not agreed and a trial is required, it takes approximately one year in Pierce County, Washington to resolve a case via trial.
LEGAL SEPARATION
A legal separation is a distinct legal status where the marriage is not ended, but all assets, debts, child custody, child support, spousal maintenance, and other matters between the parties are resolved through the issuance of a decree of legal separation. A party may choose to obtain a legal separation for religious, moral, economic, or other reasons and has no waiting period if all issues are agreed. Under Washington State law, it can be finalized the same day as filed if all paperwork is in order. A party, with proper notice to other side, can convert the legal separation into a dissolution of marriage as early as six months from the date the legal separation was finalized with the court. At the time of conversion, there is no further division of property or debts. The parenting plan and order of child support are also not altered.
The family law attorneys of Hillary A. Holmes, Daniel W. Smith, and Jeremy M. Swann of Campbell Barnett Law PLLC represent parties throughout Pierce County — including Puyallup, Sumner, Bonney Lake, and Orting — in all aspects of family law matters. If you would like legal guidance or representation on family law matters, feel free to call (253) 848-3513.
GOVERNMENT
The firm's attorneys have represented both private and public clients on a wide range of matters involving municipal and governmental law. Our representation in these areas has addressed a variety of issues including land use, permitting, construction and other real estate matters; administrative law; condemnation and flooding cases, and other civil litigation involving issues of governmental liability. The matters have involved state agencies, cities, towns, schools, water districts, fire districts, and drainage districts.
LITIGATION
We have attorneys who maintain an extensive practice in all aspects of civil litigation, regularly appearing before all levels of state and federal courts, before administrative agencies, and in various arbitration and mediation forums. The firm actively participates in all aspects of trial and appellate litigation, including commercial, business, real estate, construction, personal injury litigation.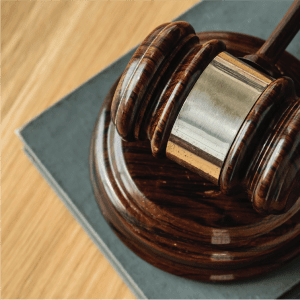 Our team has a record of successfully representing business clients in litigation, a dynamic process where our experience and skill are maximized to achieve our clients' goals. Whether pursuing litigation to protect our clients' rights in the profits and equities of their businesses, or defending our client's interests against claims being made by third parties, we establish a plan for success and execute that plan through effective trial presentations, arbitration, mediation, and negotiation. While in pursuit of our client's best interests, we save our client's time and costs through effective, efficient management of our strategy and resources.
PERSONAL INJURY
At Campbell Barnett PLLC, we are committed to providing superior client service and legal representation to those injured through the fault of others. Serving Pierce, King, Thurston, and Kitsap Counties, our personal injury department is available to review your case and determine the best course of action for you.
We offer a "No Recovery, No Fee" service to our personal injury clients where, under this service, any attorney's fees are paid from the amount of money recovered on your claim. Campbell Barnett PLLC has an experienced personal injury department ready to get you the justice you deserve. For more information or to schedule a free consultation, please call (253) 848-3513, or email John Forsythe at johnf@campbellbarnettlaw.com.
AUTOMOBILE ACCIDENTS
Within hours of an automobile accident, the at-fault insurance company will contact you. They will seem friendly at first, expressing what seems like genuine concern for your well-being. As your treatment progresses, the tone will change. The calls will become more frequent and less cordial. Insurance companies will often ask injury and accident victims to release their claims without paying adequate compensation for medical care, pain and suffering, and other recoverable damages. Our personal injury department can help you plot a course to a recovery that will help you receive the compensation you deserve under Washington law for physical, financial and emotional losses. As an added benefit – when you hire an attorney the at-fault insurance carrier may no longer contact you.
DOG BITE
Dog bites can leave lasting scars, both physical and emotional. These incidents are especially traumatic when the victim is a minor. Washington State law is very favorable towards the victims of dog bites, and holds dog owners strictly liable for injuries inflicted by their pets on public land or while lawfully on private property. A plaintiff need not show a history of violent behavior. Every victim of a dog bite should contact an attorney to explore possible claims against the animal's owner.
PREMISES LIABILITY
Have you been injured while on another's property, either as a customer or social visitor? Whether the result of a spill, uneven ground, or an unseen hazard, you may be owed compensation by the property owner. Premises liability cases are especially fact and law intensive, and Campbell Barnett PLLC is equipped to evaluate these difficult and often hard-fought claims.
UNINSURED MOTORISTS
Washington state has one of the highest rates of uninsured drivers in the nation. Drivers hit by uninsured motorists often assume they are barred from compensation. If you are the victim of a collision caused by an uninsured motorist or a hit-and-run, please call us so we can review alternative avenues of recovery, including your own Uninsured Motorist Coverage.
WRONGFUL DEATH
Has someone in your family been the victim of a fatal accident? When a tragic accident takes someone's life, the impact to the family can be devastating and overwhelming. In such cases, it is important to consult with an attorney to what claims may exist. In wrongful death cases, the measure of damages includes the actual monetary losses suffered by the surviving beneficiaries, as well as loss of the family member's support, love, affection, care, services, and companionship. Washington statutes preserve claims the decedent could have brought had they survived, such as the net wealth they would have earned had they survived, and any pain, suffering or fear experienced before their death. Wrongful death lawsuits are a no recovery, no fee service. If your family is suffering because of a wrongful death, please call for a free consultation and evaluation of your legal options.
REAL ESTATE & LAND USE
We represent clients in a broad range of real estate matters from buying a house to developing a new community or commercial development. Working closely with our clients we negotiate and close on commercial purchase and sale agreements, leases, financing and foreclosures. Our clients include: developers, contractors, landlords, homeowner associations, property owners and managers, commercial tenants, and government agencies.
To facilitate the closing of your real estate transaction property, our office has a separate escrow department which ensures your transactions are handled in a smooth and efficient manner. Our escrow office provides us with the opportunity to quickly supply clients with title information for due diligence and the relationship with title companies to resolve title issues and close the transaction.We regularly represent clients in other real estate-related matters, including boundary disputes, timber trespass, adverse possession, land title issues and transactions involving estates and trusts. These are complex legal matters that require significant years of experience.
Additionally, Campbell Barnett PLLC has a long history representing clients in condominium and homeowner association law, for both owner associations and homeowners. Our experience includes: preparation of CC&R's, creating the non-profit homeowners' association documents such as: articles of incorporation, bylaws and rules and regulations, and preparation of Declarations of Condominium for standard condominium development (as well as air space condominiums.)
Real estate transactions often require financing support including notes, deeds of trust, and real estate contracts, complex documents which our attorneys can intentionally and creatively draft for success. When notes and loans involved in real estate ownership must be foreclosed, Campbell Barnett's team is active in helping lenders recover their funds from a borrower who is unable to pay.
ESCROW SERVICES
Our escrow services provide for simple and complex transactions at competitive rates and with the added expertise of an attorney dedicated to your transaction. Our professionals make your experience smooth and stress free. We offer our clients a full spectrum of escrow services including: tax-deferred exchanges; builder escrows; commercial, land, industrial, and/or estate sales; 1031 exchanges; and refinance transactions. We recognize that any real estate transaction is a very significant event in most peoples' lives, thus, we strive to ensure our clients have a positive experience. For more information about our escrow services, please email Christine Burch, Escrow Closer at christineb@campbellbarnettlaw.com or call (253) 848-3513.
TAX LAW
Areas of expertise include real estate transactions, tax-deferred exchanges, corporate and asset acquisitions and reorganizations.
Home Page Testimonial 1

First time I ever used a lawyer. I am so happy with my experience with John. I could have not gotten the settlement for my injuries alone, and I thank you, John, for your professionalism and your "open-door," very approachable attitude! This is a lost skill these days and it was a very nice surprise when it came from a lawyer! Thank you! –Julie
Home Page Testimonial 2

Hillary Holmes is a gifted attorney with amazing attention to detail and unbelievable knowledge of even the most complicated divorce cases. I hired Hillary to represent me with my divorce from a 14-year marriage. Our case ended up going to trial and ended in the best possible way for myself and my girls thanks to Hillary! –Lori
Home Page Testimonial 2 - copy

I previously worked with Mr. Forsythe and have always been impressed by his intellect, drive, and character. Although we now practice in different counties, I regularly tap into Mr. Forsythe's expertise and knowledge. I would recommend Mr. Forsythe without hesitation to my closest friends and family. - Brandon Miller DUI/DWI Attorney in Port Angeles, WA